PETE ♡ PRINTS
Works on Paper from The Tolman Collection of Tokyo & New York

8 JANUARY - 5 FEBRUARY 2022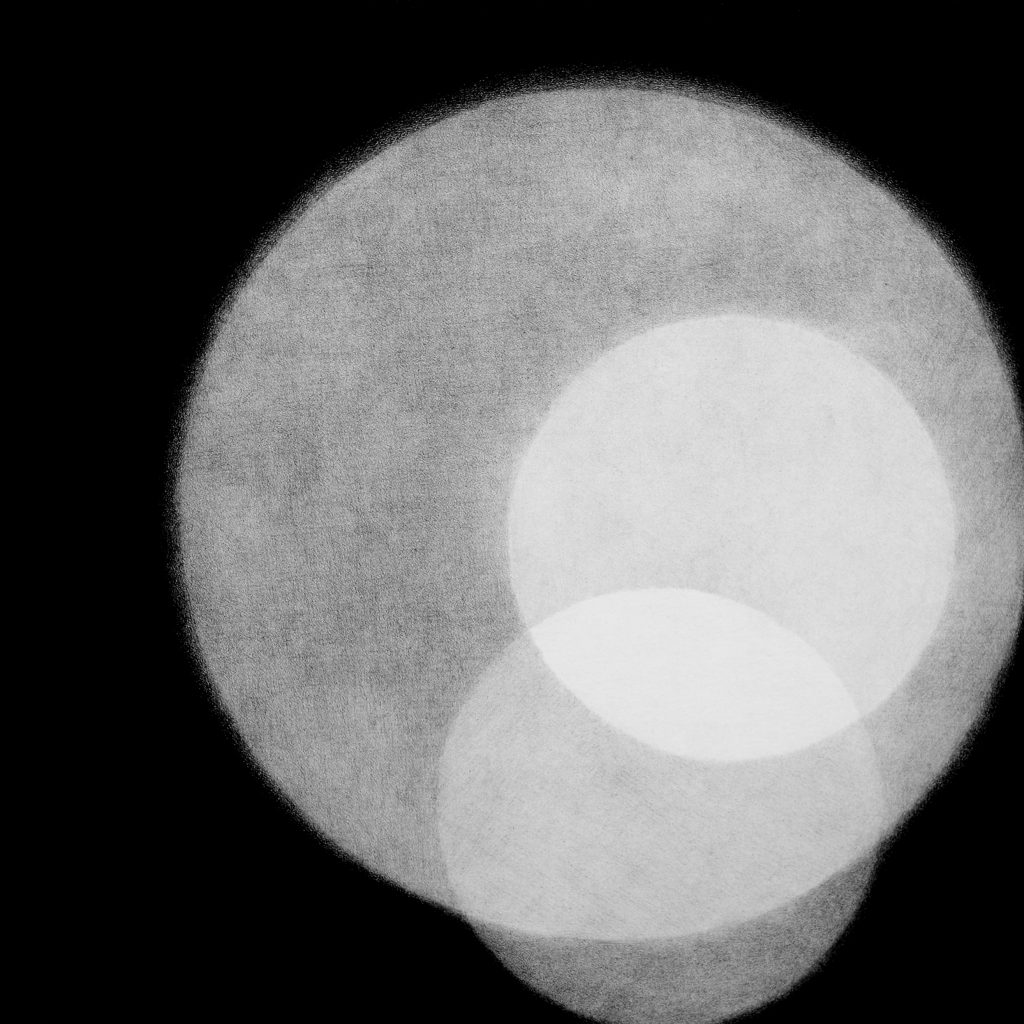 (L to R): Katsunori Hamanishi, Division Work No. 44, 1994, Edition 43/50, Mezzotint, Approx., 30 x 20 in (76 x 51 cm); Susumu Endo, S&S Nature Nature S 1810, 2018, Edition 1/75, Lithograph, Approx. 18 x 12 in (46 x 31 cm); Hidehiko Goto, Waterdrop, 1999, Edition 4/1, Woodblock, Approx. 20.5 x 15.5 in (52 x 40 cm); Akihiro Misaki, Moonlight – 2, 2020, Lithograph, Approx. 16.5 x 16.5 (42 x 42 cm).
PETER AUGUSTUS is pleased to present a special group exhibition of editioned prints produced from the 1980s to the 2020s. The show, curated by gallery director Peter Augustus Owen, features selections from The Tolman Collection of New York & Tokyo and includes 6 artists with 29 works on paper ranging from traditional woodblock to contemporary lithography.
Exhibited artists include:
Susumu Endo
Hidehiko Goto
Katsunori Hamanishi
Akihiro Misaki
Junichiro Yoshimatsu
Hao Zhou
SUSUMU ENDO
Susumu Endo is an internationally known visual artist acclaimed for his work with prints which combine photography, drawing, and lithography.
He was born in 1933 and started his career as a graphic designer in Tokyo where he still lives and works. His earliest works depicted everyday objects including pencils, light bulbs, eggs, and bottles utilizing photographic imagery of the objects fading into space.
A major change in subject matter came about in 1987 when nature became the dominant subject. Although the prints appear multi-faceted, only one photograph is used as the base. His latest works have an ethereal quality, with light being as important an element as the grasses, leaves, and trees. His main theme is the relationship between the real and the imaginary within a defined space.
Endo has received numerous prizes at prestigious international art events such as GABROVO in 1993, the Cracow International Print Triennial in 1994 and the International Print Triennial of Norway in 1995. In 1999 he received the Purple Ribbon Award from the Government of Japan, and in February 2000 he had a solo exhibition at the Daiwa Foundation in London, followed by various solo exhibitions in Tokyo. His works are represented in several corporate collections and international museums including the British Museum, London; National Museum of Warsaw; Sao Paolo Art Museum/MASP Brazil; Art Gallery of New South Wales; and the Ibiza Contemporary Art Museum Spain, among others.
HIDEHIKO GOTO
Hidehiko Goto, age 67, creates woodblock works are normally within the
oban tate-e
size (10" x 15") of classic
ukiyo-e
prints (
tate
is the Japanese word for an image in portrait format). They are serene abstract musings on the world with subtle poetic imagery, executed in a soft color palette with a delicacy that belies the power of the medium of woodblock.
Goto didn't set out to be a printmaker. As a young man he enlisted in Japan's Self Defense Forces and was stationed at Okinoshima, working as a signal communications engineer. One day, intent on whiling away a boring weekend afternoon, he checked out a book on woodblocks from the post's library which determined his future career after he left the service. He is best known to Japanese artists as a maker of
baren
, a flat, bamboo-covered wooden disk used to apply pressure during the transfer of the ink on the block to the paper in the hand-printing of Japanese woodblock prints. These tools can take up to six months to make. The more time he spent creating the tool used to print woodblocks, the more interested he became in creating his own artwork. His mastery of the art form is especially evident in his use of
bokashi
, in which variations of a single or multiple colors are achieved by hand applying a gradation of ink to a moistened wooden printing block, rather than inking the block uniformly.
KATSUNORI HAMANISHI
Katsunori Hamanishi was born in Hokkaido, the most northern island of Japan, in 1949. He graduated from Tokai University in 1973 and now lives and works in Kanagawa Prefecture. Hamanishi is a master of mezzotint printmaking, the most demanding of printing techniques, and is considered to be the foremost of artists in this field internationally.
While mezzotint printing was invented by a German in 17th Century Europe, it was the Japanese contemporary artists led by Yozo Hamaguchi (1909-2000) who developed a technique for colour mezzotint. Hamanishi succeeds Hamaguchi as the living master of mezzotint and has enhanced this technique further with his own set of colours and styles – he has reached exceptional technical proficiency and a new level of perfection in this very difficult medium. Some of his early images are starkly abstract, but more recently Hamanishi's works evoke traditional Japanese images of nature, architecture, and Japanese life, including traditional objects.
His subjects, whether they be twigs or rope, or aspects of nature or architecture – are presented in three-dimensional form on paper. These are not produced from photographs; each image has been painstakingly burnished on the plate. In 1986, Hamanishi received a grant from the College Women's Association of Japan which enabled him to spend time as visiting artist at the Cleveland Institute of Art. In 1987 he received a grant from the Japanese Government's Cultural Affairs Agency and spent a year studying at the University of Pennsylvania. He subsequently became visiting professor at the University of Alberta. During this time in Canada, Hamanishi began to introduce colour to his work. More recently, he has added metal plates, gold, or silver leaf to his compositions, evolving the traditional mezzotint.
In 2009 he was nominated print artist of the year at the Printfest in Great Britain. In 2004, Hamanishi had a major exhibition at the Worcester Art Museum, and in May 2012 at the Arthur M. Sackler Gallery (Smithsonian, Washington D.C.). And in 2013, Hamanishi had a solo exhibition at the Art Institute of Chicago.
Hamanishi's work is represented in the following permanent collections: Metropolitan Museum of Art, New York; Museum of Modern Art, New York; The British Museum, London; Osaka National Museum of Art; Taipei Fine Arts Museum; Art Institute of Chicago; University of Alberta, Edmonton; Krakow National Museum, Poland; Achenbach Foundation, San Francisco; Art Gallery of New South Wales; Library of Congress, Washington D.C.; Tikotin Museum of Japanese Art, Israel.
AKIHIRO MISAKI
Born in 1987, Misaki graduated from the Tokyo University of Arts, with a major in Japanese Painting (2009). An emerging lithographer who produces beautiful prints with texture reminiscent of silk screens, Misaki creates complex compositions focusing on simple shapes and objects. The resulting image, often mistaken for a photogram, is a dreamlike scene full of contemporary nostalgia.
JUNICHIRO YOSHIMATSU
Born in Yamaguchi Prefecture in 1953, he received his master's degree from Tama Art University in Tokyo, Japan. Many of Yoshimatsu's works use silk screen and woodblock on Japanese paper and mirror of the use of indigo in Japanese textile.
Yoshimatsu's work is represented in the following collections: Ibiza Museum of Contemporary Art, Spain; Tikotin Museum of Japanese Art, Israel; Tama Art University Museum, Tokyo; Los Angeles County Museum of Art; Library of Congress, Washington D.C.; Ashmolean Museum, Oxford, United Kingdom.
HAO ZHOU
Born in Shanghai, China in 1960, Hao Zhou currently lives and works in Yokohama, Japan. He spent most of his adult years in Japan devoted to art either as a student or a full-time artist, obtaining his master's degree from Musashino Art University (Kodaira).
With over 60 solo exhibitions, Zhou's work can be found at the Museum of Fine Arts Boston; Smith College Museum of Art; Machida City Museum of Graphic Arts, Japan; Paris Museum of Graphic Art; Kracow National Museum, Porland; Centre of international Graphic Work, Norway; Musasino Art University Museum & LIbrary, Japan; Cathay Print Museum, China; Tama Art University Museum, Japan; and the Sekiguchi Museum, Japan.
-
For all inquiries, please contact:
Peter Augustus Owen
peter@peteraugustusgallery.com
︎︎︎