THE CONGREGATION
ceramics + textiles

19 March - 30 April 2022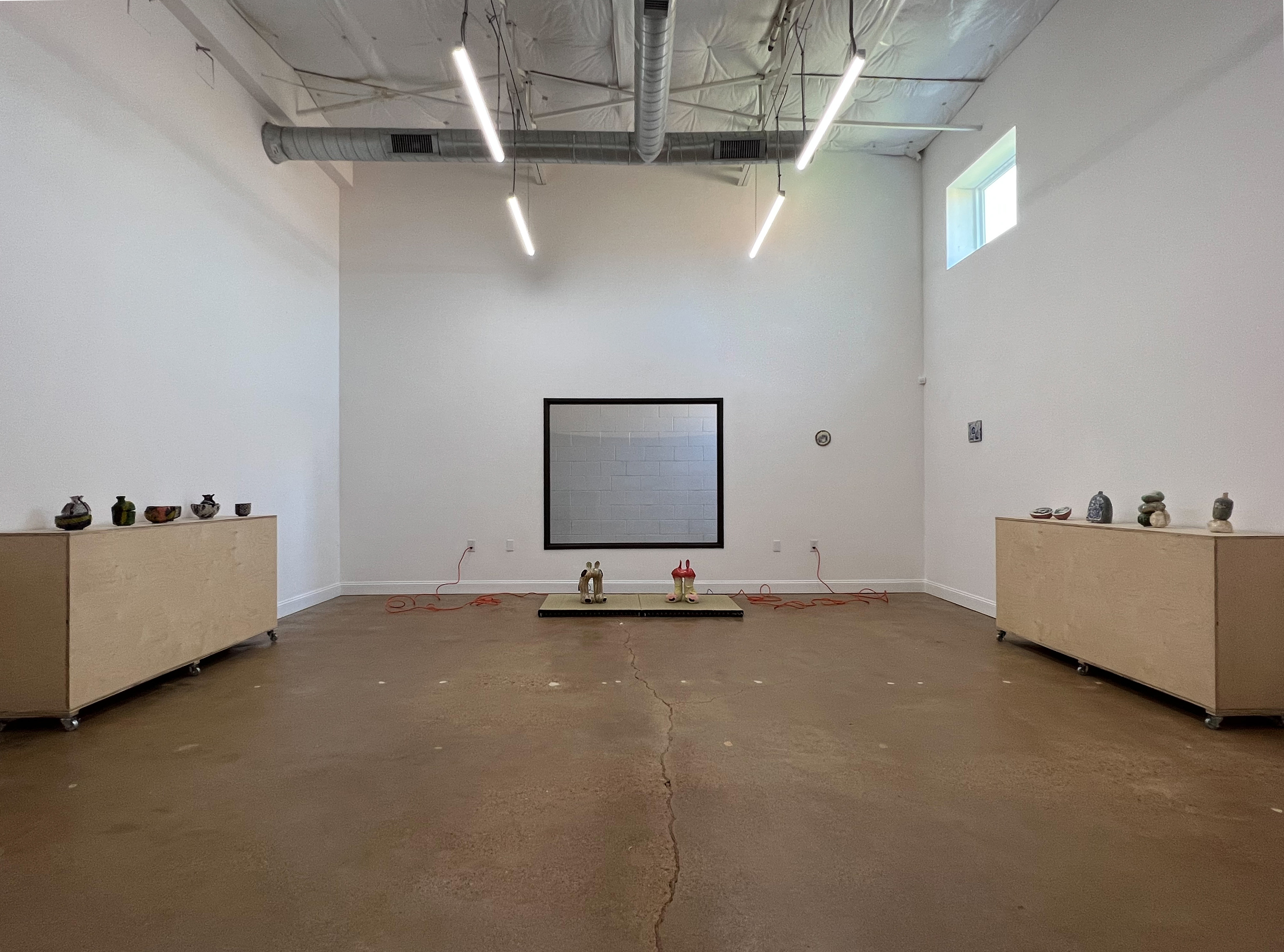 Featured Artists:
Ryan Cheng
Nishiko Hariko
Yuri Hasegawa
Stephanie H. Shih
Keita Suto
Mari Tanimoto
Hiroyuki Yamada

The Congregation brings together 7 emerging artists from Hong Kong, Japan, and the United States, who are at the forefront of contemporary ceramics and pushing the boundries of objects as art.

-


Ryan Cheng (Hong Kong)
Ceramic artist Ryan Cheng's work seems to defy gravity. A mix of functional and pure art object, and sometimes blurring the line between the two, the artist sculpts perfectly symmetric pieces balancing on a surface no larger than a small coin. Working with terracotta and stoneware, each vessel (as the artist calls them) is the outcome of an intense and dedicated art practice which honors the natural beauty of clay by extending the medium into contemporary shapes and form. Cheng holds a diploma in Industrial Design from the Ontario College of Art and Design, Toronto (2002), and a Bachelor of Arts (Fine Art), Ceramics, from the Royal Melbourne Institute of Technology's Hong Kong Art School campus (2016). He currently lives and works in Hong Kong.
-
NORINORI Paradise, 2021. Ceramic. Approx. H 24" x W 9" x D 9".
Nishiko Hariko (Technical Support: Kotaro Sakazume) (Japan)
"NISHIKO HARIKO" is the pseudonym of artist Yoko Nakanishi. She is engaged in a wide range of production activities including papier-mache, pottery, and graphic design. Recently, she has been experimenting with playfully surreal ceramic culptures. Born in Saitama, Japan in 1988, Nakanishi has a degree in design from Musashino Art University.
-
Installation at Peter Augustus. Various felt dolls, 2021. Dimensions Variable.
Yuri Hasegawa (Japan)
Taking cues from nostalgic and contemporary icons, Japanese artist Yuri Hasegawa reimagines familiar characters and coveted items using felt to create bootleg dolls. Born in 1978 in Mie Prefecture, Japan, Hasegawa holds a BA (2002) with a specialty in oil painting from the Tokyo University of the Arts.
-
Ikea Köttbullar Meatballs, 2021. Ceramic. Approx. H 1.5" x W 9" x D 10.5".
Stephanie H. Shih (NYC)
Stephanie H. Shih is a Taiwanese American ceramic artist who currently lives and works in Brooklyn. She explores the diasporic nostalgia and material lineages of migration and colonization through the lens of the Asian American kitchen. Her painted ceramic sculptures examine the relationship between consumerism, cultural interchange, and identity in immigrant communities.
-
SAKE Bottle
, 2022. Ceramic, Metal Nail, Thread. Approx. H 6.5" × W 4.5" × D 4"..
Keita Suto (Japan)
This ceramic works are from artist Keita Suto's "dress" series. Suto (b. 1982, Ibaraki prefecture) obtained his masters in Fine Arts from the Kyoto University of Art and Design (2007). He creates intentionally broken or contorted objects in the kiln, then with his take on the traditional kintsugi process of repairing ceramics with gold, he "dresses" and "repairs" them with thread connected by nails.
-
sketch, 2021. Ceramic. Approx. H 7" x W 8.5" x D .05".
Mari Tanimoto (Japan)
Born in Hyogo in 1986, Tanimoto graduated from Kyoto City University of the Arts with a Master's in Sculpture. Tanimoto is a master at using ceramic as her canvas, painting dreamlike scenes directly on clay in liue of tradional glazing techniques.
-
Backloaded Horn Speaker No.010, 2021. Ceramic and Speaker Components (Bluetooth and Plug). Approx. H 14" W 10" x D 10".
Hiroyuki Yamada (Japan)
Hiroyuki Yamada (b 1970, Hyogo Pref., Japan). Yamada has been actively exhibiting his works since the early 1990s, gaining significant attention both in Japan and abroad. He adheres to ancient Japanese methods of ceramic production, while adding contemporary touches, including speaker components, modern shapes, and striking choices of glaze. Yamada's work is included in the collection of The Museum of Fine Arts, Houston.
-